It's official. I want to squish MSOAN into a tiny little ball of fairy dust and then sprinkle it all over the world until there are no more wars and everyone sings drunken bus songs in languages that only make sense when you're plastered.




Just a regular couple, chilling at the police station.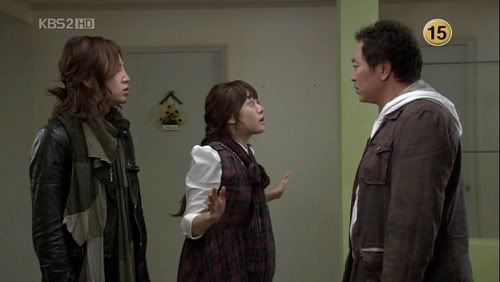 Moo Kyul meets Mae R's father in the worst possible way: caught in his daughter's apartment while zipping himself up.




A face any man would trust with his daughter.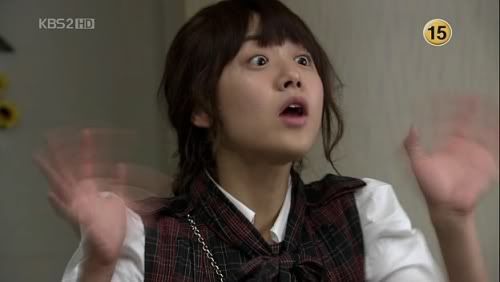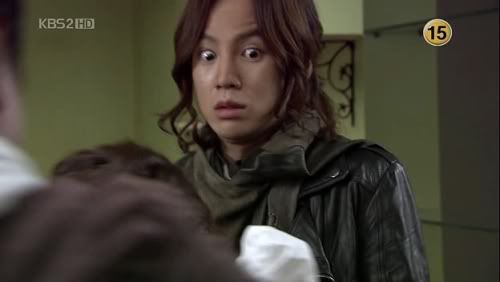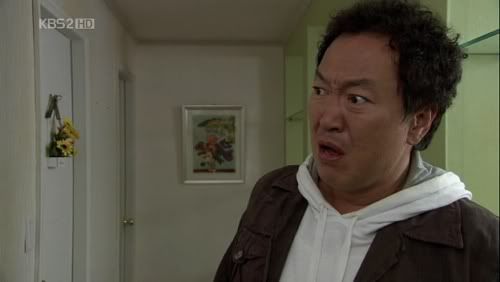 OUTRAGE! INDECENCY! Mae Ri literally forces Moo Kyul out the door, and he calls "Merry Christmas!" as he goes. Her father is like "A man! In your bathroom! WHAT IS THIS. It's not even Christmas, it's only November! LOOK AT THAT HAIR, IS HE A GUY OR A GIRL?"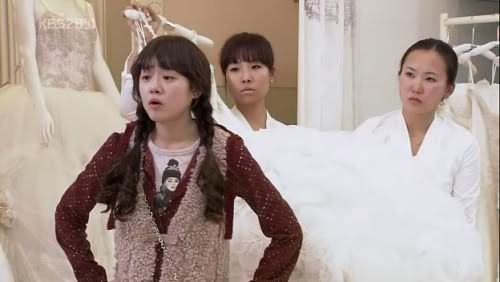 Turns out her father has another reason for freaking out. You see, he's hoping to marry her off to Jung In (secondary guy) so Jung In's rich father will pay his debts.




But Jung In already has his eye on Seo Joon, which is hot.




I LOVE THEM ALREADY. I love how it was like an instant meeting of kindred spirits. Here's Jung In, calm and excruciatingly polite to hide just how smart he is. And here's Seo Joon, playing the part of a mainstream actress when she's actually sly and sharp and itching to rebel. Jung In recognized it instantly -- "Like doing yoga while listening to rock music?" And then he offered a gauntlet -- challenging her to do the drama.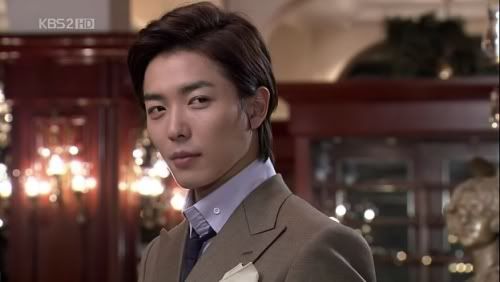 It's like they were both playing bland on purpose to hide who they really were, but now they've met and the game is on. HOT.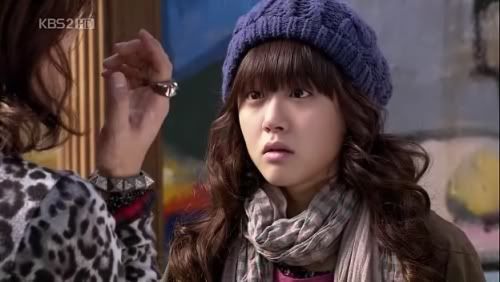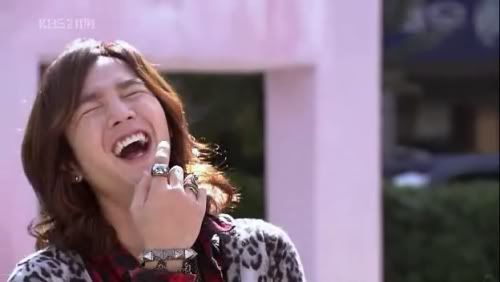 Anyway, Mae Ri isn't happy about her dad treating her like a bargaining chip. Of course, Moo Kyul thinks it's all hilarious.




I should mention he's still drunk. I... I'm not sure we've ever seen him sober.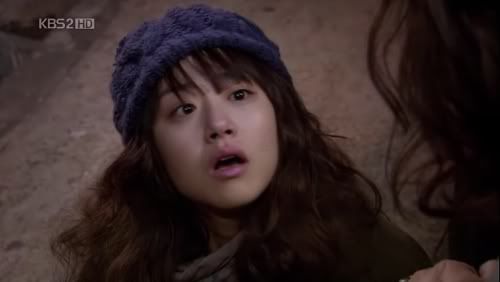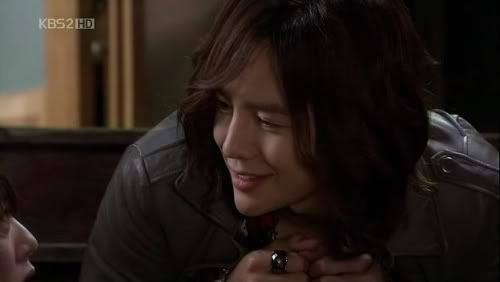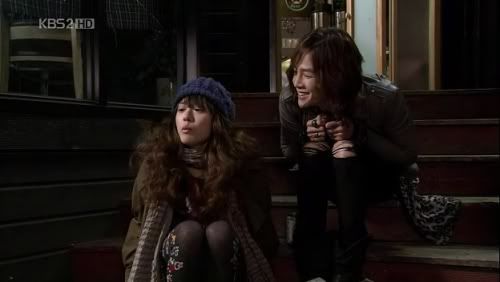 They get a new injoke! And it's FRIGGING CUTE! Moo Kyul thinks "Mary" sounds like a dog's name, so he starts going "WONG WONG WONG" at her (the Korean equivalent of "woof woof"). Mae Ri responds by comparing him to a homeless alley cat. MEOW MEOW MEOW.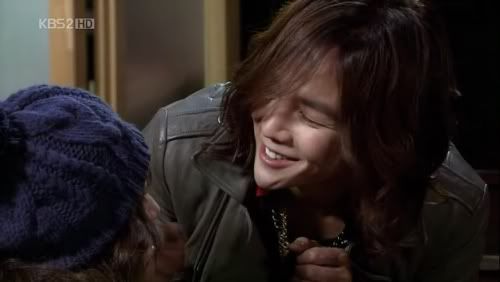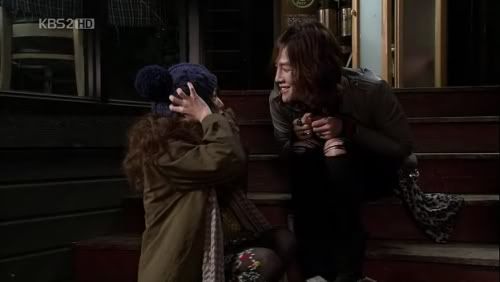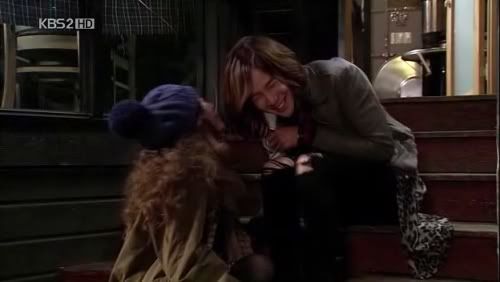 WONG WONG WONG, MEOW MEOW.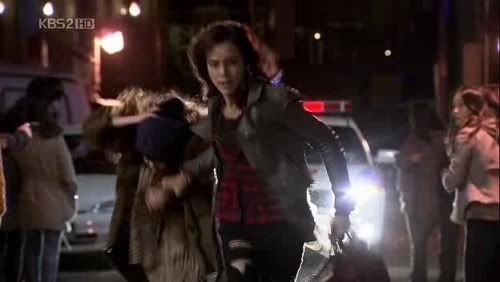 RUNNING FROM THE COPS. LITERALLY, THE COP CAR IS RIGHT BEHIND THEM. Your OTP has not lived until their romantic hand-holding moments are framed by the flashing lights of a police siren.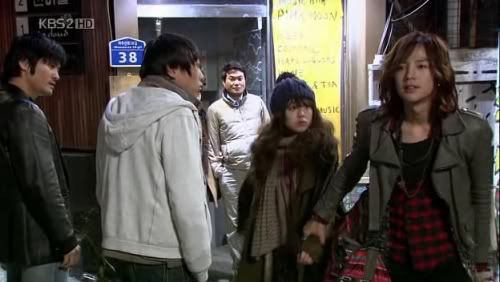 They get away, but Moo Kyul doesn't seem inclined to let go of her hand. At least, not until some street punks start heckling him. "Are you a girl or a guy?" THE SECOND TIME IN ONE EPISODE THIS HAS BEEN QUESTIONED, LOL.




Because the hair, the jewelry, and his billowing leopard print tunic are all okay, but the guitar's gotta be safe.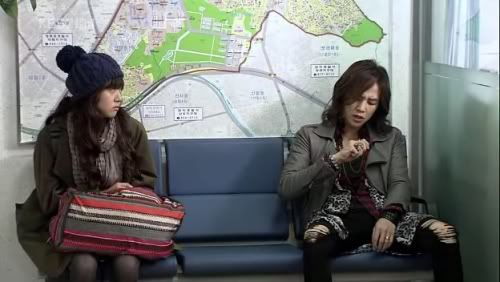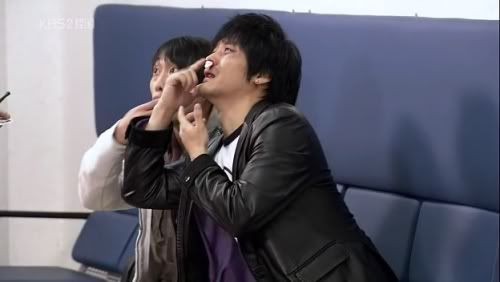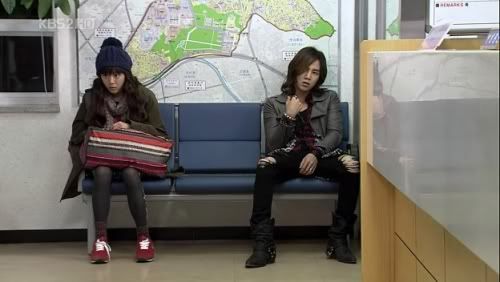 In a police station... for brawling in public... because he was too pretty. THAT IS THE OTP, YOU GUYS. THAT IS THEIR REALITY.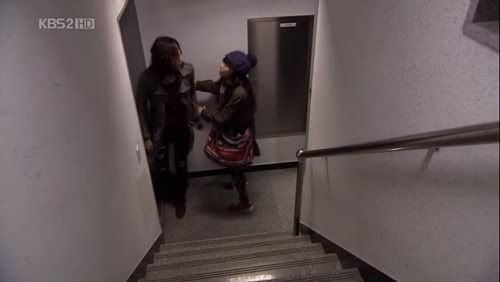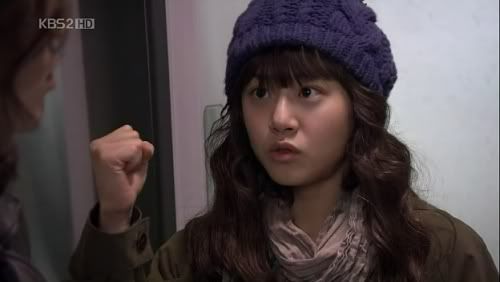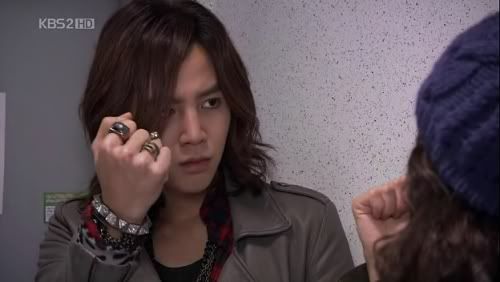 The punks want to file for damages, but Mae Ri has a plan. Make a fist, Moo Kyul.




LOLOLOLOLOLOLOL

LOLOLOLOLOL

LOLOLOLOLOLOLOL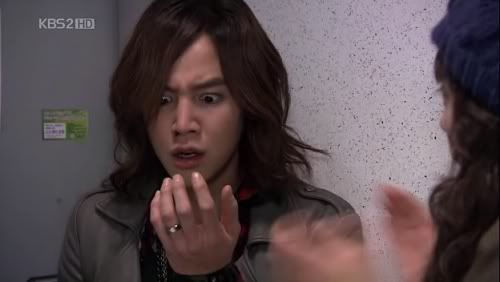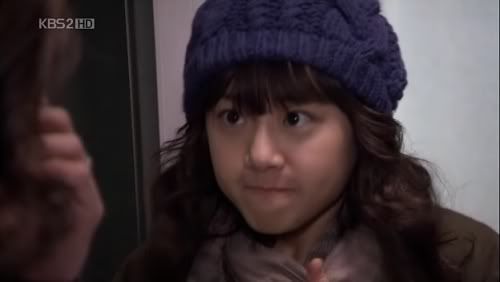 "Now you're both injured! There's no case! You're welcome."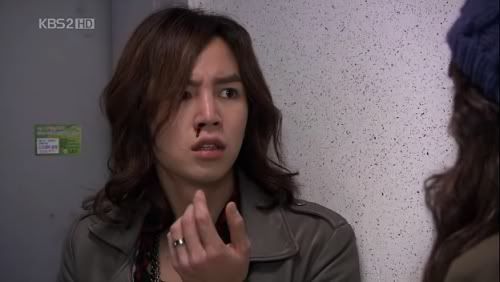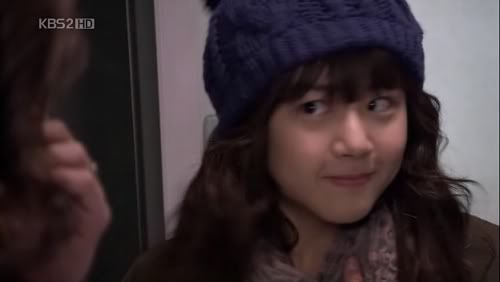 LOOK AT HER DEVIOUS FACE. HE IS SO DISTURBED.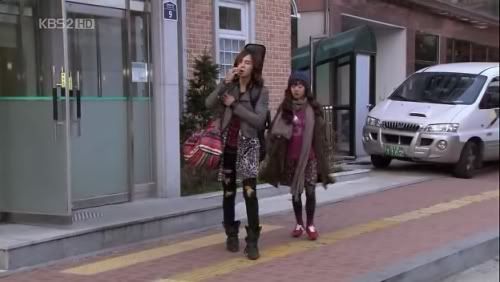 I love everything about this cap. The red shoes, the tights, the bohemian hat. The boots, the ripped hipster pants, all his jewelry, the horrible animal print draped over a pattern of... red plaid?! And of course, the fact they're emerging from a police station THE NEXT MORNING, Moo Kyul sporting a bloody nose she gave him and still carrying her bag for her.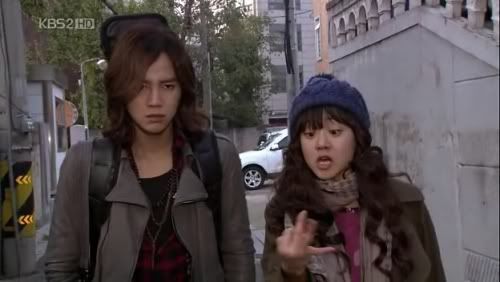 We know who wears the pants in this relationship, and let me give you a hint, it isn't the guy in the artfully ripped ones.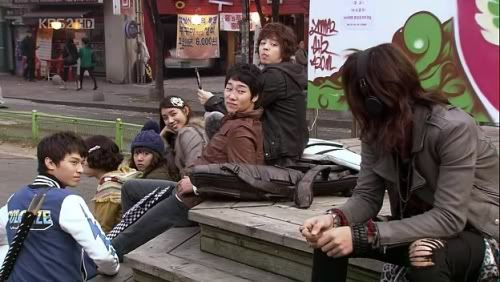 Mae Ri is still bummed that her father is trying to marry her off to cover his debts. The gang has an idea: he can't marry her if she's already married to someone else, right?




Oh yes. Oh yes.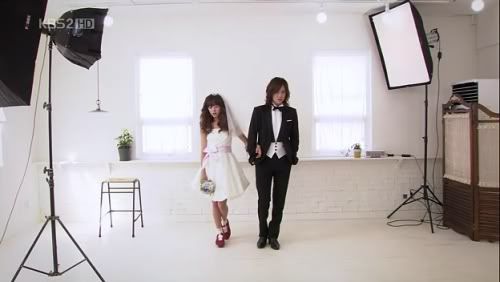 FAKE WEDDING PICTURES. FAKE MARRIAGE. When I kept saying "THEY'RE SO MARRIED!" last week I didn't expect it to be prophetic. LMAOOOOOOOOOO.




MOVE OVER, CASANOVA. THERE'S A NEW BREED OF ROMANTIC HERO, AND IT'S THE DRUNK HOMELESS INDIE MUSICIAN.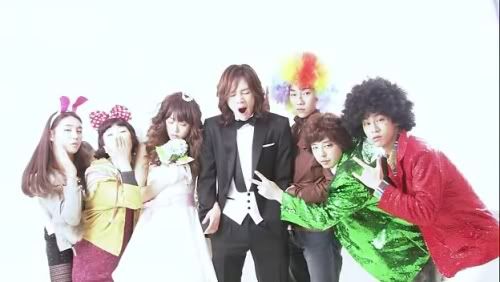 I CAN'T STOP PICSPAMMING THIS SCENE THEY'RE JUST SO FUNNY AND MOO KYUL IS SO BORED WITH HIS INFERIORS AHAHAHAHAHA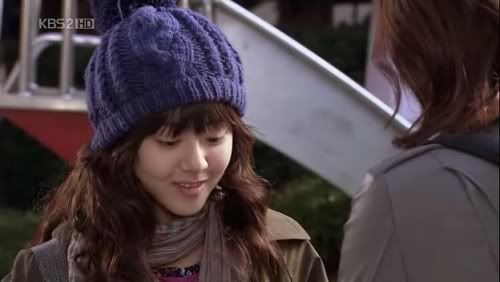 The fake marriage done, they agree they have no more reason to see each other. They shake hands and say goodbye with one last "Merry Christmas!" "Happy New Year!"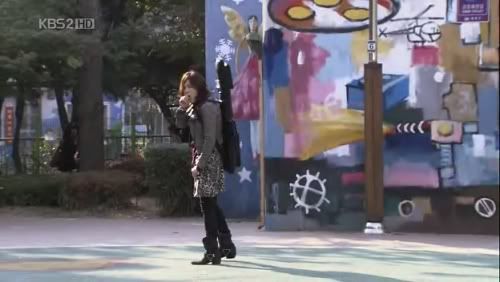 Of course, that doesn't stop them from both looking back as they walk away...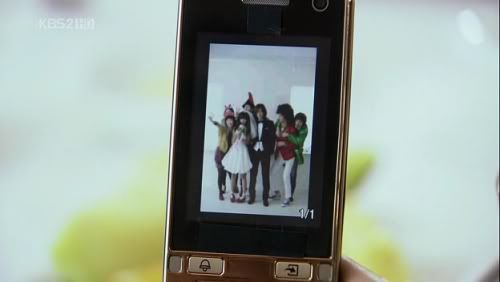 Mae Ri breaks the news about her new "husband." But her father has, um, surprising news of his own.

He already married her to Jung In.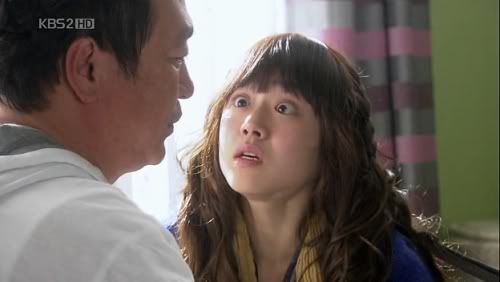 Oh my GOD. I would have BLOWN A GASKET YOU DON'T EVEN KNOW. Mae Ri's reaction here doesn't even skim the surface, she's just like "what? WHAT?!" Her father registered her marriage and forged her stamp and everything. She is legally, lawfully Jung In's wife. Her only options are to


divorce him

declare fraud and get her father in legal trouble for forging the documents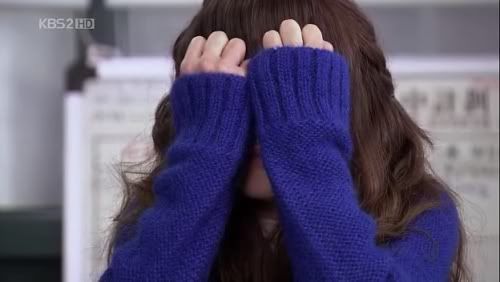 MAE RI'S LIFE, YOU GUYS.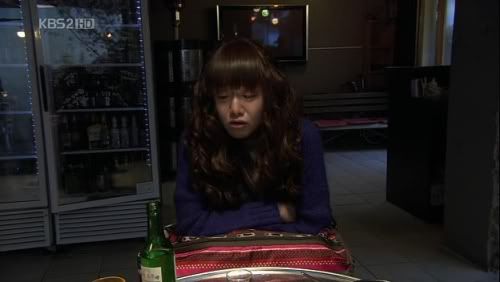 She celebrates her union by drinking alone in the dark to ALLLLLLLLL BYYYYYYYY MYYYYYYSEEEEEEEEELF.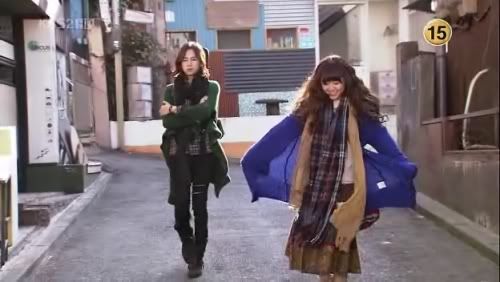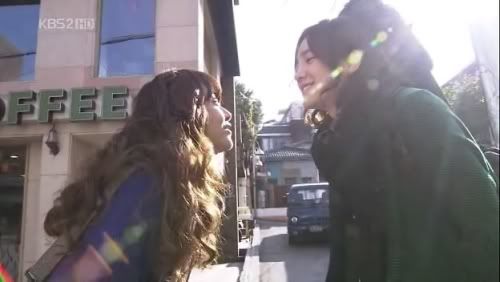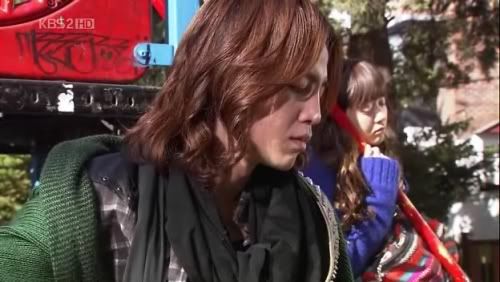 OTP cuteness! He doesn't let her drink alone! She asks for his help!




Jung In establishes his Nice Secondary Guy Status by telling his father he doesn't want to marry someone unwilling. But his father is insistent -- he loved Mae Ri's mother before she died and now has some kind of doppelganger complex where he wants to protect the daughter like he couldn't protect the woman. "I want that girl for a daughter-in-law." Okaaaaay, Humbert. Jung In offers a compromise: a marriage trial for 100 days, and no matter who Mae Ri chooses at the end, her father's debt will still be repaid.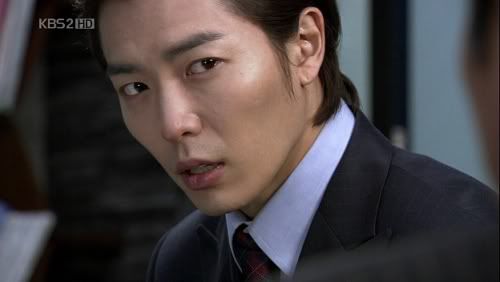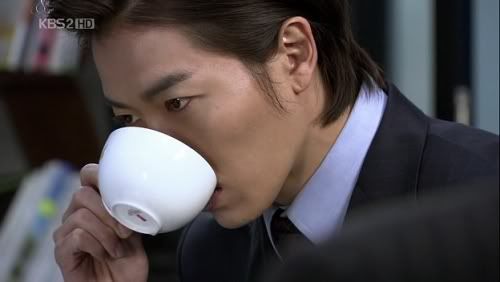 I offer no excuses.




Mae Ri explains everything to Moo Kyul. See, she has a plan, because Mae Ri is awesome and always has a plan: they're expecting her to choose between husbands after the 100 day trial, but in reality she plans to choose neither. After 100 days, she'll just break it off with Moo Kyul and legally divorce Jung In. And then, she says, she'll go back to college.

This is where I forgave the drama the "forced marriage" storyline: Mae Ri is playing along, but only because she's planning to reach the finish line and say SCREW YOU ALL and go back to school.

FUCK YEAH I LIKE IT.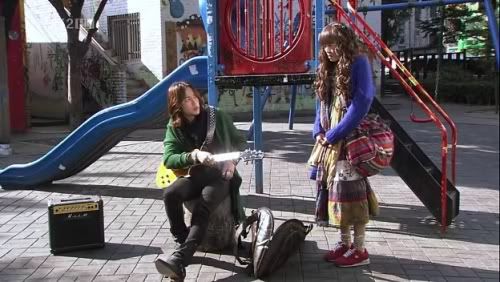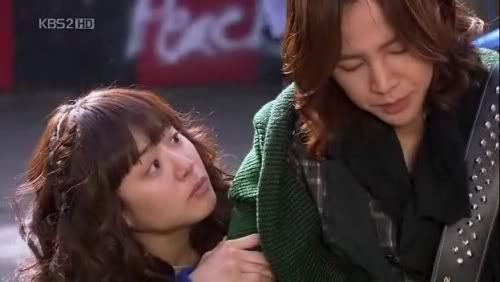 Anyway, in order to seal the deal, Mae Ri kinda needs Moo Kyul to keep being her pretend husband.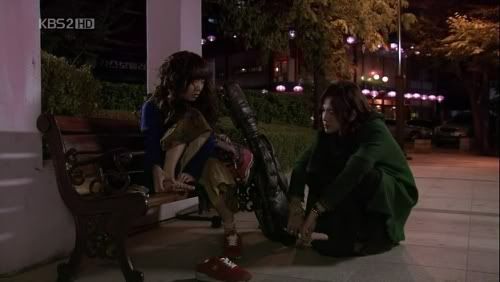 Moo Kyul's resistance lasts as long as it takes for Mae Ri's feet to hurt, and then he collapses like a limp dish of squishy marshmallow insides and candy-coated luuuuuurve.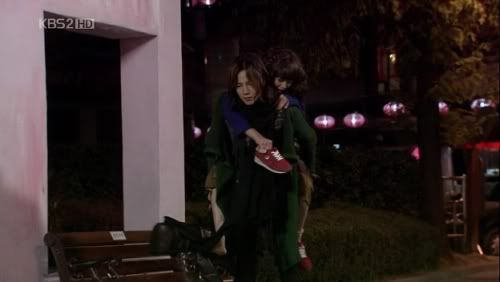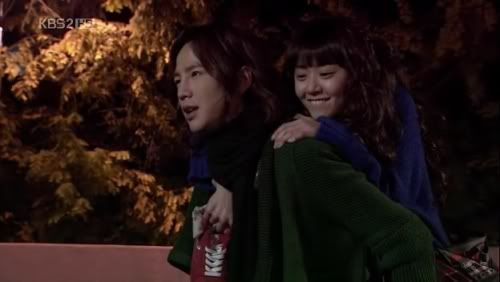 OTPPPPPPPP! OTPOTPOTPOTP OMG. ♥ ♥ ♥ ♥ ♥ ♥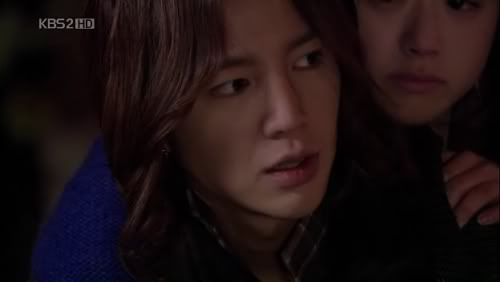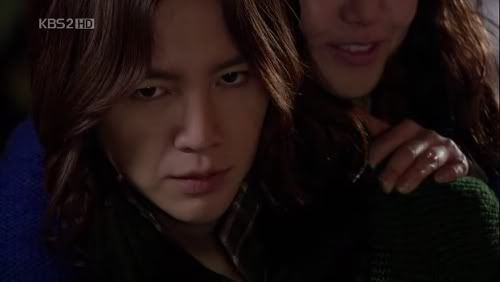 Moo Kyul agrees to the fake marriage under one condition. "You can't fall in love with me, okay?"

Mae Ri laughs and slaps his shoulder. "I don't even like you!"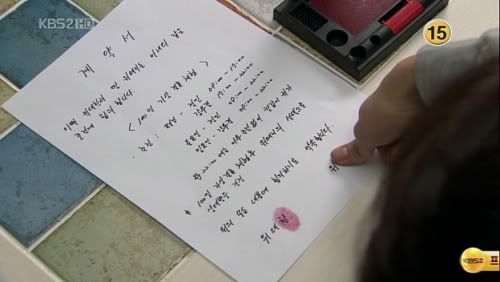 So the deal is set, formerly drawn up in documents and everything: Mae Ri will be Jung In's wife from 9am-5pm and Moo Kyul's wife from 5pm-10pm. She has 100 days to choose a husband. No one but Moo Kyul knows that her only true wish isn't for boys, but a degree.

CAN THIS DRAMA GET ANY MORE RIDICULOUS AND AWESOME?